Megasport is the official distributor of Inov8 in Spain, Andorra and Portugal. Originally from the United Kingdom, Inov-8 has become a leading brand in the manufacture of specialized footwear and equipment for mountain sports such as trail running.
The Inov-8 story began with its founders' passion for running and exploring challenging terrain. Inspired by the need for lightweight, durable footwear, they developed revolutionary technologies that provide exceptional grip and superior protection on rugged terrain.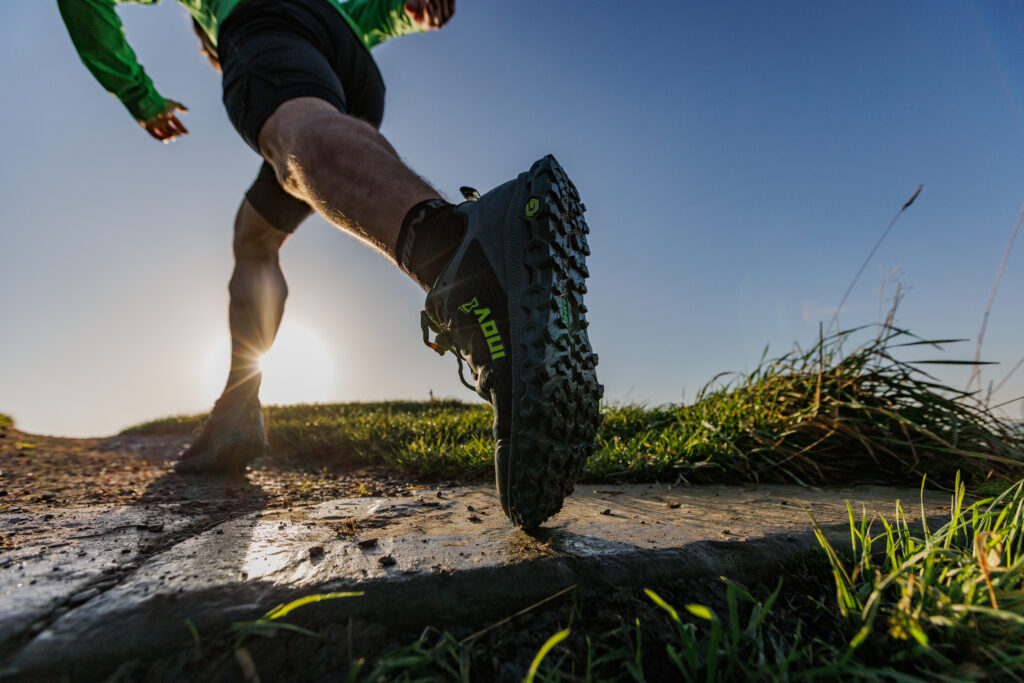 Inov-8 excels in the manufacture of trail running shoes and hiking boots, which have been acclaimed for their performance in extreme conditions. These products feature grippy rubber outsoles and multi-directional grip patterns, providing traction and stability on slippery surfaces such as snow and ice.
In addition to footwear, Inov-8 offers a range of technical clothing and gloves for mountain runners. These products are designed with the specific needs of mountain athletes in mind, providing functionality, durability and protection against the elements.
The brand stands out for its focus on innovation and technology. They work closely with elite athletes and mountain professionals to develop their products that have won numerous international awards. Inov-8 has gained recognition and prestige in the outdoor sports community, and their products have been widely used in trail running competitions and mountain adventures. Its dedication to quality, performance and innovation position the brand as a benchmark choice for mountain runners.