Megasport S.A. is the official distributor of Black Diamond in Spain, Andorra and Portugal. Since its founding in 1957, Black Diamond has been a benchmark in the outdoor industry, creating high quality products for climbers, skiers and outdoor enthusiasts.
Black Diamond's history dates back to the mountains of Utah, USA, where a group of passionate climbers began designing and manufacturing their own climbing gear. Their focus on the quality, performance and safety of the gear they manufactured quickly made them stand out, and Black Diamond gained widespread popularity among the climbing community.
In the decades that followed, Black Diamond expanded and diversified its product line. Today, the brand is known for its wide range of equipment and accessories for climbing, skiing, trekking, mountaineering and trail running. From harnesses and helmets to crampons and poles, Black Diamond offers quality, cutting-edge solutions for any outdoor challenge.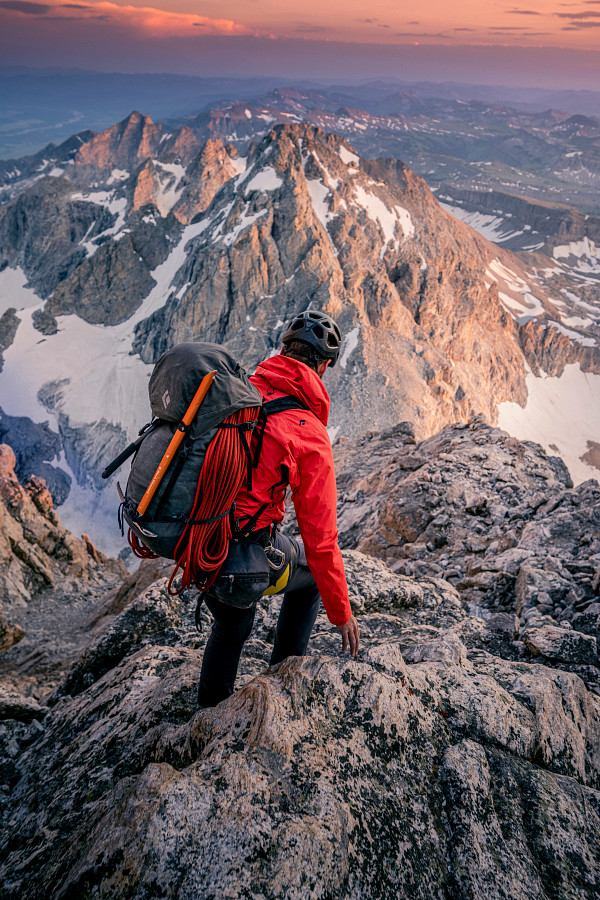 A passion for innovation is a cornerstone of Black Diamond. The brand has pioneered revolutionary technologies, such as the dual-shaft design in climbing ice axes, which has improved efficiency and safety on ice and rock. It has also introduced cutting-edge materials, such as ventilation systems in climbing helmets.
Design and manufacturing excellence is a constant in Black Diamond products. Each item is rigorously tested and refined down to the last detail to ensure optimum performance and exceptional durability in extreme conditions.
In addition to its commitment to quality, Black Diamond is also concerned with sustainability and environmental responsibility. The brand strives to minimize its impact on the environment and works in partnership with organizations dedicated to the conservation of natural areas.
Black Diamond is a very important brand in the outdoor and climbing industry. Their focus on innovation, excellence and passion for adventure has made them a safe bet for elite athletes and outdoor enthusiasts around the world. Whether climbing a wall or skiing down the mountain, Black Diamond is with you every step of the way on your path to adventure.