Megasport is the official distributor of Briko in Spain, Andorra and Portugal. Since its beginnings in Italy in 1985, Briko has become a leading brand in the manufacture of high quality equipment for winter sports and cycling.
Briko's history goes back to the passion for cycling and skiing of its founder, Carlo Grugni. Inspired by the challenge and excitement of racing, he began designing and manufacturing technical products for demanding athletes. Soon, Briko gained recognition for its innovative approach and commitment to quality and Italian design.
In the world of cycling, Briko offers a wide range of products. Its cycling helmets are designed to offer optimal protection, with efficient ventilation systems and a lightweight yet durable construction. Briko's sunglasses and visors provide clear vision and UV protection for optimal performance in all conditions. In addition, their technical apparel and accessories are designed for comfort and performance, with breathable and quick-drying materials.
In the winter sports arena, Briko continues to set the standard. Its ski and snowboard helmets offer exceptional protection and are designed for a precise and comfortable fit. Its ski goggles provide clear vision and protection against the elements, their excellent technical quality combined with an elegant design that wins over most skiers for its comfort and style. In addition, Briko has an important range of accessories and protections for skiers that guarantee maximum comfort and protection against the cold.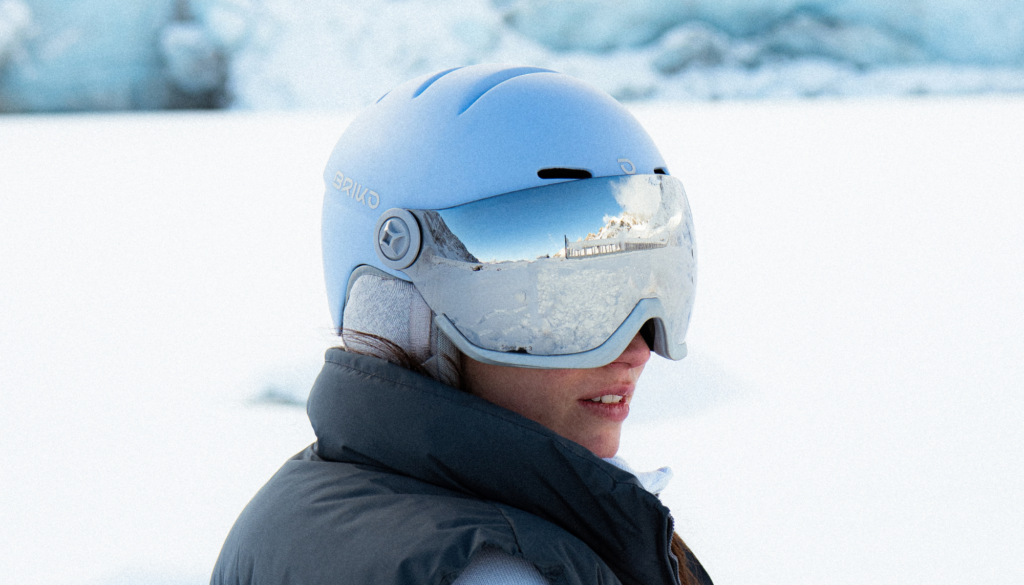 Over the years, Briko has collaborated with numerous elite teams and athletes in winter sports and cycling, which has contributed to its constant innovation and product improvement. Their dedication to quality and performance has made Briko a brand trusted by top professional and amateur athletes around the world.
With a unique combination of style, functionality and quality, Briko equips you with the best products to enjoy your adventures in the snowy mountains and on the road. Whether you're conquering the slopes or putting miles on your bike, trust Briko to give you the protection and performance you need to reach your sporting goals.